Loading CPR Website Widgets...
Lee Hill, Public Insight Network Reporter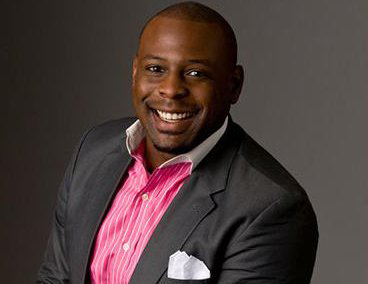 Education:
Lee studied journalism, broadcast management and economics at Howard University.

Professional background:
Lee joined Colorado Public Radio in May 2011 as Public Insight Network (PIN) analyst and reporter. He is responsible for managing CPR's PIN, reporting on public experiences and perspectives, and introducing listeners to Coloradans who want to share their stories.

Lee came to CPR from Washington D.C., where we worked at NPR as a multimedia journalist and founding producer of "Tell Me More," NPR's first program to begin as a blog and evolve into a daily award-winning news and talk show. Prior to that, Lee supervised listener correspondence for NPR's Audience Services group and refocused the network's daily online engagement with listeners. He has also worked as a correspondent for "Teen Summit" airing on Black Entertainment Television and junior editor at the Milwaukee Courier.
Awards:
In 2013, Lee was recognized by the Colorado Association of Black Journalists (CABJ) when peers and fellow members of the organization named him Radio Broadcast Journalist of the Year.
While Lee was producing NPR's "Tell Me More," the program won a national Edward R. Murrow Award and was recognized with a "Salute To Excellence Award" by the National Association of Black Journalists (NABJ). He also regularly contributed as a web producer and blogger to NPR.org, which received a 2009 Peabody Award for its content.

In his own words...

Why I became a journalist:
Growing up in our Milwaukee home, family life centered on three core regimens: we went to school, we went to church, and every night we watched the news. And I remember being inspired by the legendary CNN journalist Bernard Shaw, who was one of only a few African Americans anchoring a national evening news program at the time. I was fascinated with how he commanded people's trust and kept Americans informed about events happening all over the world. My mom used to say to me, "You know, you could do that." The rest is history. A few years ago, I was able to thank Mr. Shaw in person -- a true highlight of my career

Why I got into radio:
When I was in college, I met a man who would later become my professional mentor, NPR's Doug Mitchell. I eventually became his intern and it didn't take long for me to fall in love with the intimacy of radio storytelling.

How I ended up at CPR:
After launching an NPR program and spending more than a decade in the same city where I went to college, I was ready for a change. I came across the posting for the PIN position and it seemed like the perfect fit. Finding a way to bring ordinary – or extraordinary -- people into the mix and lift the curtain on the news process has always been my sweet spot. And I know Coloradans have lots to say about the news and events shaping their world.
[ Previous ] [ Back to List ] [ Next ]